POINT Portal
On 17 February 2021 Minister for Mining and Industry Nicole Manison and Minister for Environment Eva Lawler announced the availability of the POINT system that provides public access to key information and data about onshore petroleum activities.
This new portal provides information relating to proposed and approved activities, including environmental approvals, environment management plans, monitoring data and compliance reporting.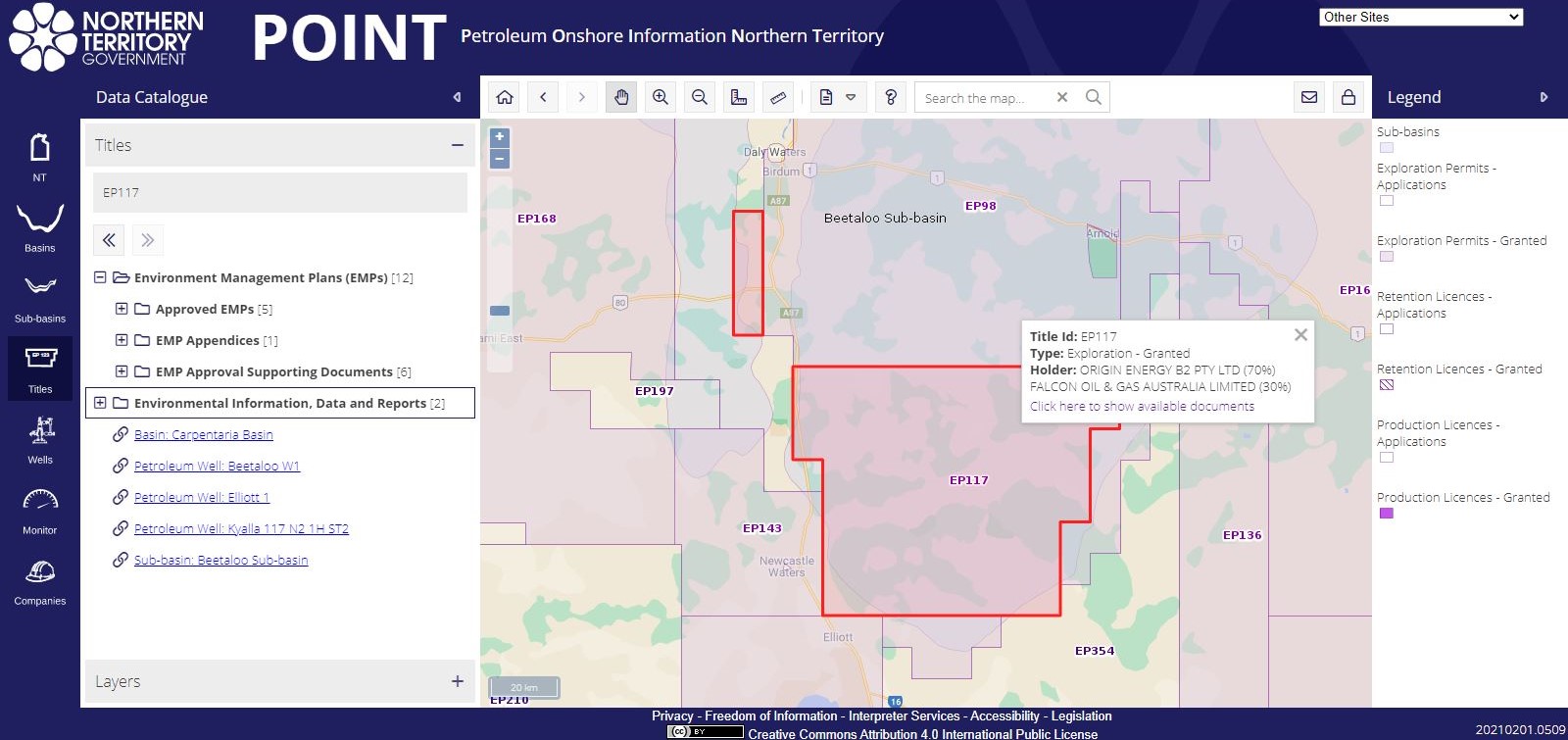 POINT contributes to the government's commitment of ensuring transparency in the development and regulation of the onshore petroleum industry. This free mapping portal provides information on the onshore petroleum industry in the Territory, including:
The Territory's regulatory framework
Industry codes of practice and guidelines
Geological regions in the NT, including Basins and Sub-basins
Petroleum titles
Petroleum wells
Companies with a petroleum interest in the NT
Petroleum activities.
The POINT system is the first enterprise level Weave 3 solution to hit the market. Previous Weave 3 implementations have been simple public clients and this POINT solution illustrates the maturity of the Weave 3 platform.
POINT has a clean, intuitive and modern interface on both the desktop and mobile clients. A feature developed for this project is the Data Catalogue which provides a tree like navigation to documents served to it from an external third-party document management system. Within this catalogue is the concept of Relationships, where the administrator can define relationships between entities and let the end user navigate (up and down) through the relationship tree using the Data Catalogue.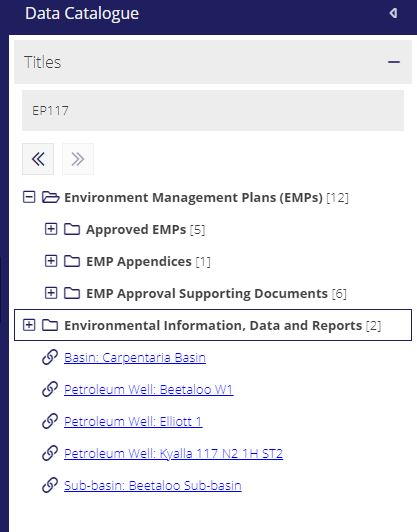 Relationships is a core part of Weave 3 and available to all users. Cohga is happy to chat to you about this new capability and how it can be used in your context.
"The Northern Territory Government is building a productive onshore petroleum industry that protects our unique environment and delivers local jobs and it is integral to ensure a robust and trusted regulatory framework is in place. Strengthening regulation will ensure industry is accountable for its practices, water and the environment is safeguarded, community and culture is respected, the benefits and opportunities available to local businesses and communities is maximised, and to ensure planning for future. Jobs are critical to Territorians, and a healthy exploration sector can play a key role in supporting our economy."
"Our natural environment is one of our best assets and it's a large part of what makes living in the Territory so special. It is important that our unique environment and the jobs that rely on it are protected – and that is exactly what this Government is doing. Today's launch of the POINT Portal strengthens accountability and transparency, and is another measure we are taking to protect our environment."
"Working with Cohga and the Weave solution has been a great experience. As a project team, we worked closely with the Cohga team to continuously develop new concepts and then refine these into outputs that ultimately delivered an end product that exceeded our Reference Group's initial expectations. Without the insights and technical skills of the Cohga Team and Weave's inherent and extensive capabilities, we would not have been able to achieve what we did. The Cohga team consistently and rapidly translated our unique conceptual ideas into real-world products that we could see and test drive, and we often relied on their high level of technical competence to drive our solution to completion."
Take the pain out of Weave 3 set up and configuration. Cohga professional services team are ready to work with you and your IT team to deliver a smooth transition. Contact us now to start the discussion.