Cross Platform, Rapid Integration
Weave is a specialist technology developed by Cohga to facilitate the rapid integration of multiple corporate systems reducing months of effort and planning into a few days work.
Integration Made Easy
We use open, state of the art and vendor-independent technology to create products and solutions that meet and exceed client expectations.
Weave Implementation
Weave is a business integration framework for rapidly combining disparate information systems in an easy to use environment.
Systems Integration
Weave is a Business Integration Framework specifically designed to rapidly integrate an organisation's information systems.
Site Reviews
Analyse your existing systems against current requirements, document the gaps and compile a cost-benefit analysis for system customisation or overall replacement.
Consulting
The Cohga team has decades of experience and can assist you with business & requirement analysis, design, architecture & application development.
Case Studies
Check out weave in the field and hear about how we've helped organisations integrate their systems.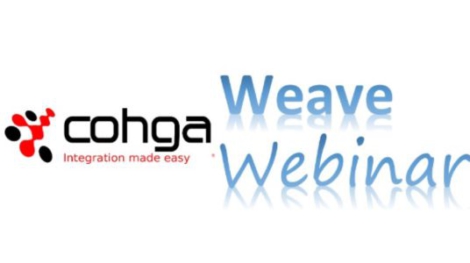 View Completed Webinar QuestionDid you know you can use Weave to interrogate your enterprise data system ...